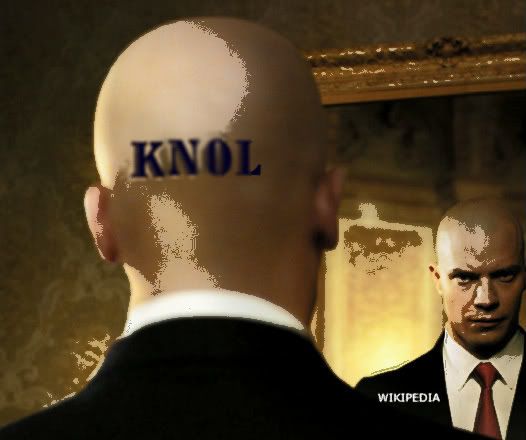 On 23rd of July Google has launched its knowledge service called 'Knol' which is highly anticipated as a wikipedia alternative. The question is what this 'Knol' thing could do better ? I give it a try and I've published my first knol, which is about widgets. Here is my first impression.

Pros:
Monetize: adsense feature. Your account is revised by Google and you might benefit of the adsense feature.
Big opportunity for people who bring high quality content on the internet, but have no idea how to monetize it. This is an exceptional opportunity for people who doesn't know what is ' SEO '. Here you can add the ready-made pages.
Well targeted ads. As a page will be cleaner and resumed on a subject it will benefit of well targeted ads
Search engine submission.
Cons:
Opened for anyone, spammer or not.
Another tool for SEO masters.
Sometimes confusing. There is knol feature that lets knol authors to describe themselves. I have searched on Knol for 'google' and in the search results I have found a Google employee. First I've thought that it was a spam, but actually was that feature.
Probably one of the most important, no advice on plagiarism
Now, here is something from wikipedia, a statement of Danny Sullivan - chief editor at
Search Engine Land
:
Google's goal of making Knol pages easy to find on search engines could conflict with its need to remain unbiased.
Also from wikipedia, Jeff Chester, executive director of the
Center for Digital Democracy
said:
At the end of the day, there's a fundamental conflict between the business Google is in and its social goals. What you're seeing here, slowly, is Google embracing an advertising-driven model, in which money will have a greater impact on what people have ready access to.