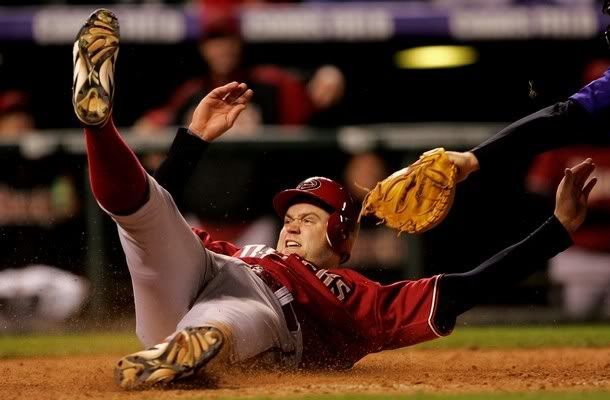 This is something what a male doesn't wish at all. I didn't thought that this is possible, either. I was thinking at "broken" instead of "fractured".
Chris Snyder placed on disabled list with testicular fracture.
The Diamondbacks placed outfielder Eric Byrnes and catcher Chris Snyder on the 15-day disabled list. Byrnes is out with a strained left hamstring, Snyder with a left testicular fracture. For Byrnes, the move comes eight days after he came off the DL, where he spent a month with injuries to both hamstrings. Snyder left Monday night's game after being hit in the groin area by a foul tip and underwent an MRI on Tuesday. Source: Chicago Tribune
"Which is preferable? It depends on who you ask here." by: Chris Snyder
From other sources...