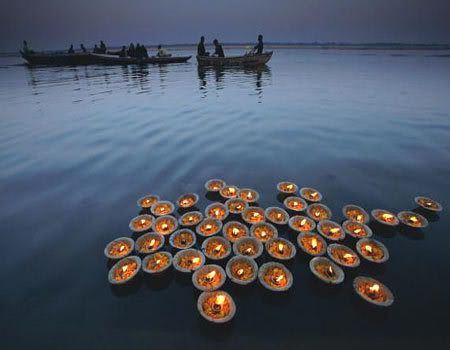 One weekend to mourn. Although is no war, many countries had to say goodbye to some of their fellows.
One of that is India, with 151 deaths toll at time of writing this. Pilgrims were going to visit a temple at Himachal Pradesh.
Quoting
The Indian Express
:
More than 150 pilgrims, a majority of them women and children, were killed and hundreds injured in a stampede near the hilltop Naina Devi temple in Himachal Pradesh on Sunday morning, following rumours of a landslide. The toll is expected to rise, with officials confirming that 151 bodies had arrived at Anandpur Sahib's Civil Hospital alone till evening, 50 of them children.
There is no need to think how many families are being in mourning after this tragedy.
---
Somewhere, a few thousand miles west from India,
Alexander Solzhenitsyn
had to close his eyes for the last time. He was the word of the people who were deported, taken to slavery or political camps, the frozen blade of those who were starving and freezing in the long Siberian nights and the carrier of people who died in the Soviet Union gulag. He was the symbol of the victims of intolerance.
Quoting his
autobiography
:
For I would probably not have survived the eight years in camps if I had not, as a mathematician, been transferred to a so-called sharashia, where I spent four years; and later, during my exile, I was allowed to teach mathematics and physics, which helped to ease my existence and made it possible for me to write. If I had had a literary education it is quite likely that I should not have survived these ordeals but would instead have been subjected to even greater pressures.
He won Nobel Prize and wrote the famous
"The Gulag Archipelago"
. To be remembered by Russian people.
---
Leaving Russia thinking at the cold war, we find the fans of Atlanta Braves crying for
"Skip" Carey
, who died yesterday during sleeping. His family have tradition in baseball journalism with more than 35 years only for Skip Carey. He is now resting, but his voice will be remembered.
Quoting from his
biography
: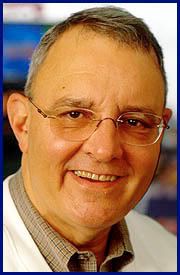 He came to broadcasting naturally as the son of the late Harry Caray, the Chicago Cubs Hall of Fame announcer. A high school all-city linebacker in St. Louis, Caray began his broadcasting career with KMOX Radio after a career-ending knee injury. His son, Chip, who called Chicago Cubs games for WGN through the 2004 season and previously World Series games for Fox Sports will join Skip in the 2005 season with the Atlanta Braves broadcast team with of Skip Caray, Joe Simpson, Pete VanWeiren and Don Sutton.
---
We leave America with the hope that Skip Carey had time to say goodbye to the loved ones and find an Irish family in Europe who lost
Gerard McDonnell
, one of the the climbers who died in the tragic accident from the mount K2. Gerard was taken by the avalanche and ended a career to remember right after he claimed to be the first Irish climber who succeeded to beat
K2
. Quote from a recap found at
K2climb.net
: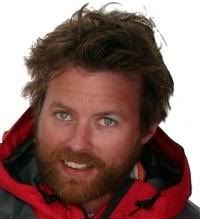 On August 1 at 1 am local time, Norwegian, Dutch, French, Italian, Serbian, Korean, Pakistan and Nepali climbers started their summit push from camp 4. Going well ahead of schedule, a few hours into the ascent a Serbian accident held the Dutch up somewhat. The Norwegians and French Hugues d'Aubarade reportedly summited before the Dutch and Irish Gerard (it's unclear yet who used supplementary oxygen) and were coming down at the time of the Dutch summit at around 8 pm. Around 17 people were reported in the summit party. On descent, a big piece of ice fell below the summit, taking a large part of the fixed lines with it. About 12 people, including Wilco, Gerard, Marco and Korean climbers got stuck either above the traverse or above the Bottleneck.
We had to say good bye to all of them.
---