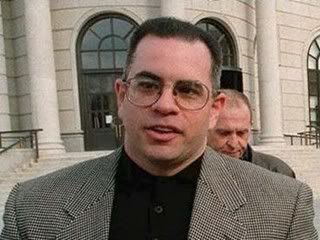 Not too much to comment on this, Gotti's words are enough.
"I know my father loved me, but I got to question how much, to put me with all these wolves." "This is the world you put your kid in? So much treachery. ... My father couldn't have loved me, to push me into this life."

Who's John Jr Gotti ?!
John "Junior" Gotti—son of the late Gambino family crime boss John Sr. and brother to Growing Up Gotti star Victoria—was arrested this morning on murder conspiracy charges, reportedly "in connection with a drug smuggling ring and 3 prior mob-hits." Gotti was tried twice before for the 1992 attempted murder of talk show host Curtis Sliwa, but got off both times, and had seemed to be poised for a quiet retirement in his Long Island home. Source:Gawker
Below is a video recommended to John Jr Gotti. Just listen the lyrics.